music jeff piattelli Band broadcasting events panel discussion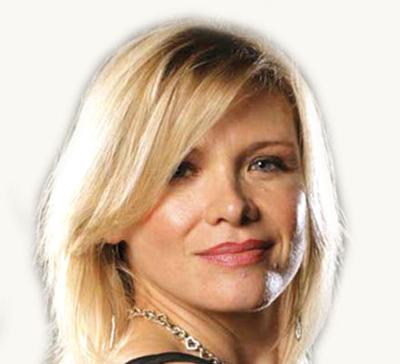 Bonnie Gratz is an engaged part of the cultural scene and she has organized another clever concept to get people out and talking about the arts.
Happy Hour Artists Night — Kelowna Arts and Cultural Plan — will be hosted by New Vintage Theatre at their home base inside the Rotary Arts Centre at 421 Cawston Ave.
The evening will be an "ideas jam" of sorts. All interested theatre, performing artists and supporters are invited to this fun and spirited event, which seeks to make sure theatre continues to grow and thrive into the new '20s. Free drinks and snacks provided. RSVP to info@newvintage.ca.
—————
A panel discussion on Thursday will examine the process of creativity and its aging benefits.
Organized by Karen Close, artist, creativity advocate and editor of Sage-ing: The Journal of Creative Aging, the evening will explore how anti-aging scientists are "upending the way we think about getting older. No longer is aging being treated as a dreadful inevitability, but instead as a puzzle that can be solved with new discoveries in neuroscience."
The event begins at 5:30 p.m. and requires registration at okanist.com.
Part of the Okanagan Institute's Express Arts series, the event will feature a panel of professionals that includes Jacques and Susan LeBlanc, Marjorie Horne, Sharon Nikolai and Heidi Thompson.
—————
Friday night, it's jazz with Andrea Superstein and special guest Elizabeth Shepherd. This stellar group of Montreal musicians will be performing a mixed genre of original material penned by Superstein as well as covers ranging from Meredith Wilson to Weezer, Stevie Wonder to Stan Getz.
The two women collaborated on the new CD "Worlds Apart," which will be available to buy at the show. The group is booked to perform at Muninn's Post, 575 Bernard Ave. at 8 p.m. Tickets are $15 at the door.
—————
Professional musician with a soft-rock and pop edge, Jeff Piattelli will be perform with his four-piece band Friday at the OK Corral cabaret, 1978 Kirschner Rd. This local singer/guitarist can be seen honing his professional craft as a solo artists at many wineries and parties in town but it will be great to see him in his element with a band of musicians on a stage performing to an adoring crowd of fans. Tickets are on sale through Kelowna Tickets. The performance begins at 9 p.m.
—————
For a dose of roots, rock and blues, the Devon Coyote Trio are playing a gig Saturday night at Doc Willoughby's at 353 Bernard Ave. This old style pub is a cosy venue and perfect vibe for this talented trio. Get there early. Showtime will be about 10 p.m.
—————
Saturday afternoon is a time to get creative over a glass of wine.
Beginning at 2 p.m., people at the Vibrant Vine at 3240 Pooley Rd. in East Kelowna will be drinking wine and making silk scarves.
Choose your colours and instructors will walk you through the how-tos of achieving your perfect design. No need to be an artist. Tickets are $55 plus tax and include all materials, instruction and a glass of wine.
Tickets are at showpass.com/wine-and-scarf-making.
—————
Our city is covered in a blanket of white and that's OK. It's January.
For the first week of 2020, Mother Nature gave us the gift of a free pass from shovelling snow with almost spring-like conditions. Those who did not take advantage of that gift will be complaining about the weeks predicted ahead.
I, for one, will maintain my positive attitude and take advantage of my extreme-weather knee-high boots, my tuque with a pompom that I purchased last year at Big White and the use of my husband's Christmas gift from friends of ours — a heated vest. I truly recommend this item of clothing for anyone who does outdoor activities and like me, likes to be cosy.
Anna Jacyszyn is an award-winning jazz singer. For interviews, arts news and Valley events list to Listen to Around the Valley with Anna each Saturday at 10.45 a.m. on OkanaganValleyRadio.com Email: artafactevent@gmail.com.
Tags
,
asmr8
,
cheongsam