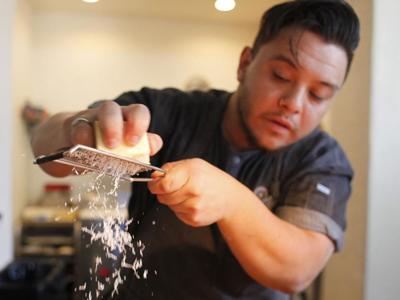 Danny Leach
In The Kitchen: Danny Leach
Folktale Winery's chef de cuisine mixes food, wine and music.
Raúl Nava
Jan 10, 2019
Food + Drink News
Reviews
Restaurant Search
Tasting Rooms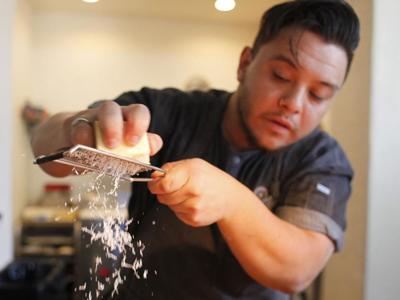 Danny Leach
Folktale breaks the mold of a typical winery. Yes, there's wine tasting at the picturesque property in Carmel Valley – but there are also concerts, weddings, yoga and food.
Danny Leach leads Folktale's kitchen. As chef de cuisine, he crafts innovative fare to accompany daily wine tasting, and pushes the team towards extra culinary creativity for special menus for the frequent concerts and events hosted in the winery's barrel room.
Weekly: How do you pick your menus for concerts?
Leach: I like to do research about where the artist was born and where they currently live, then base the menu off that. That gives our culinary team a chance to learn and grow ourselves. We research popular dishes, ingredients, styles and cuisines from the region and go from there. It's a lot of fun and keeps things fresh.
Which musician would you most want to cook for?
On the first of the year – after we are all hungover and exhausted – I'd love to make eggs Benedict and coffee for Leon Bridges, Chance the Rapper, Allen Stone, Post Malone and Ray Charles.
Favorite concert at Folktale last year?
I love music – I'm a full-time chef, part-time karaoke master. Mason Jennings played an acoustic set in the barrel room last year that was absolutely incredible. He commanded this presence and you were in a trance when you watched him.
What makes the perfect pairing for food and wine?
It's all about balance. You have to find the balance in complementing and/or contrasting the flavors that you are pairing together – don't have flavors fight with one another.
What wine are you drinking right now?
I'm a big fan of our Viognier. It's an easy drink that's versatile.