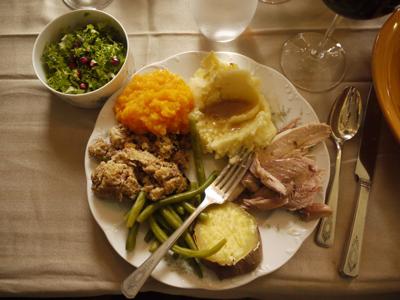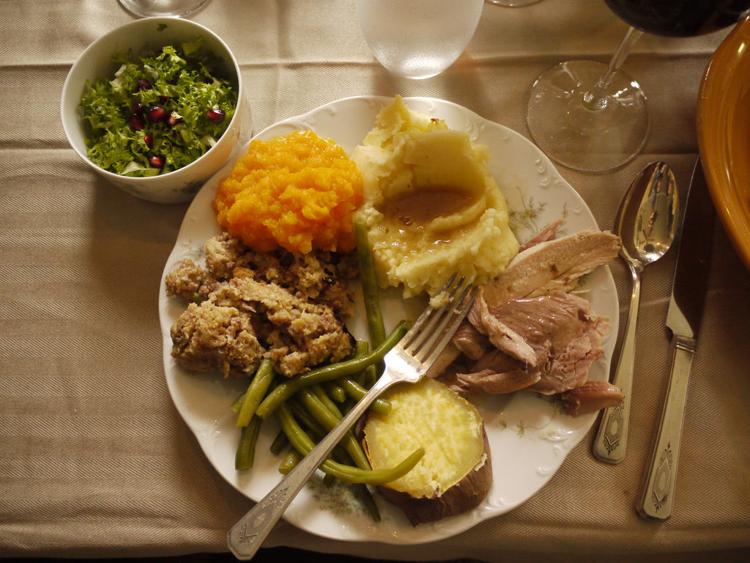 Ian Westcott | Flickr, Creative Commons
How to avoid overeating during Thanksgiving Your waistline will thank you
Nicole tam, Editor in Chief
15 min ago
1 min to read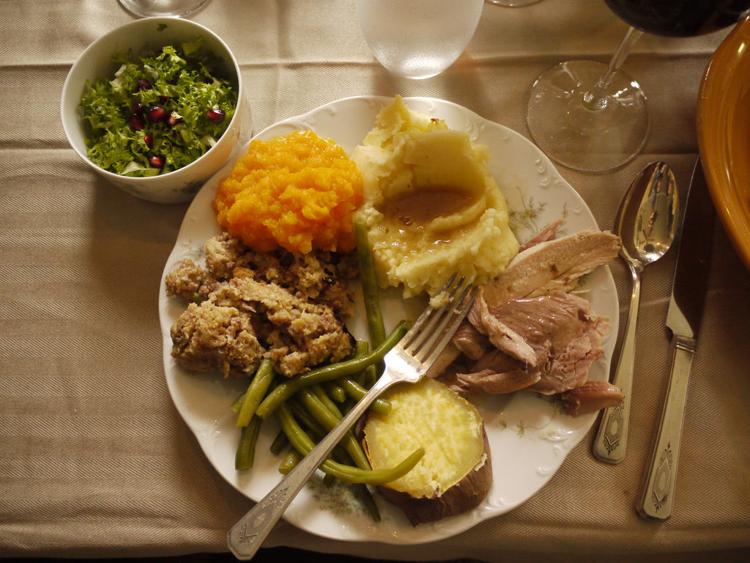 Ian Westcott | Flickr, Creative Commons
Substitutes and alternatives
Jun has a few recommendations to be more health conscious:  
• Limit refined carbohydrates or added sugars. 
• Think about plate proportions: aim for each plate to have half plant based fiber like a salad or complex carbohydrates like sweet potato and brown rice. 
• Limit extra calories by drinking more water over a glass of wine or soda.
• Eat "real foods" prepared by loved ones rather than store bought foods, which tends to have more sugar, salt and fat or unknown ingredients.
The time to feast is almost here. Although research shows that college students are only going to gain an average of one pound over Thanksgiving, Dr. Hyewon Jun, internal medicine, pediatrics and obesity medicine at Kaiser Permanente, said maintaining a healthy diet during the holiday season is important down the line.
"Think about making long term healthy choices rather than dieting is important in maintaining a healthy lifestyle and maintaining a healthy weight regardless of the season or stress in your life," Jun said.
If you are thinking about skipping breakfast for room during the Thanksgiving feast, Jun recommends a high-fiber breakfast with plant-based fiber like oatmeal with fruit. 
Thanksgiving dinners have sweet items like pumpkin pie and cranberry sauce, which are filled with sugars. The average slice of pumpkin pie contains 25 grams of sugar. The University of California, San Francisco reports that a 2,000 calorie diet should only have 25 grams of sugar per day. 
The state Department of Health reports that over 440,000 adults have prediabetes and two in three of those adults do not know they have it. Being cautious of a one's sugar intake is important in avoiding diabetes. Jun said beans and lentils can replace refined carbohydrates.
Portioning Matters
Thinking about a second serving? Give it time. Jun said to consider taking that second serving home instead. 
"If you're hosting Thanksgiving, make sure to send your guests home with leftovers so that you don't feel pressured to finish them yourself," she said. 
Although dieting is important, Jun said it is more important to enjoy the holiday spirit. 
"You can enjoy family gatherings without the guilt of overeating by remaining mindful and grateful for the food and company you get to share," she said.
,
mesothelioma
,
wine